Data Rectification
You can use the links below to update your account data if it is not accurate.
Data Portability
You can use the links below to download all the data we store and use for a better experience in our store.
Access to Personal Data
You can use the link below to request a report which will contain all personal information that we store for you.
Right to be Forgotten
Use this option if you want to remove your personal and other data from our store. Keep in mind that this process will delete your account, so you will no longer be able to access or use it anymore.
Piroska_Project
Fashion with history. Fashion with heart.
Piroska_project
_HOW EVERYTHING CAME INTO BEING
The young fashion label Piroska_Project stands for high quality and refined designed blouses and tunic dresses, which was inspired among other things by the Hungarian folklore fashion. The project was born out of founder Katalin Kiss' desire to reinterpret the folklore fashion of her native Hungary. Die leichten Blusen und Tunika-Kleider werden von familiengeführten Manufakturen im Karpatenbecken, teilweise in Handarbeit fair und exklusiv für Piroska_Project produziert. Darüber hinaus möchte Gründerin Katalin Kiss mit Piroska_Project ihren Anteil zur Erhaltung der Handwerkskunst in Europa leisten.
#missionpiroska
Translated with www.DeepL.com/Translator (free version)
Piroska_project
_THE DESIGN
Inspired by Hungarian folklore fashion of the 1920s and 1930s, as well as Matyó embroidery, Katalin Kiss developed three different models with boho flair in collaboration with designer Tanja Hellmuth: blouse "Piroska" (in five color designs), the hero piece of the collection, tunic blouse "Luca" (in six color designs) and tunic dress "Rozsi" (in three color designs). The garments are made of finest, slightly transparent cotton in noble crinkle look. The embroidery in modern cross-stitch that adorns each garment is a stylized peony, deeply rooted in the tradition of Matyó embroidery. The deep neckline can be adjusted with hand-twisted cords and pom-poms made of polyester. The wide balloon sleeves and traditional smock details at the shoulders, sleeve hems and, in the case of the hero piece "Piroska", at the waist, make Piroska_Project's styles individual statement pieces.
.
made in Europe
_THE GARMENTS
The blouses "Piroska" and "Luca" as well as the tunic dress "Rozsi" are cut casually and playfully and have optional waist gathers. The wide balloon sleeves, as well as the cord and pom-pom details add a fashionable twist, while the elegant crinkle look of the fine and slightly transparent cotton fabric makes for an exceptional wearing experience. Our models are designed to give women in everyday life the feeling of being perfectly dressed at all times - for a hip city or relaxed beach look.
All garments from Piroska_Project are 100 percent Made in Europe and 100 percent created from passion and attention to detail.
high-Quality
_Fabrics and care
We work at Piroska_Project exclusively with high-quality fabrics. In our fabric selection, we pay attention to fair production conditions and a comfortable feel to define the best fabric for the respective cuts to work out a perfect fit our clothes.
The exact material composition and proper care of our clothes, you will find on the respective product pages and of course on the garments themselves described in detail. Our designs are developed by us and produced under fair conditions in high-quality family-run manufactories in the EU.
.
Katalin Kiss, Founder
_PIROSKA_PROJECT
Behind the brand is the international fashion stylist Katalin Kiss, who has been working in the fashion industry for over 20 years and as a native Hungarian has a close relationship with Hungarian folklore fashion. 
Fashion is culture and gives identity - the founder has always been convinced of this. Growing up in what was then socialist Hungary, she felt how important individuality is - and how well fashion is suited to transporting one's own personality to the outside world. Even then, she used her flair for design and aesthetics to combine vintage fashion she found at flea markets with self-sewn garments from Western pattern books. Today she is still a big fan of second hand fashion and loves to discover special pieces, combine them and make an outfit special with them. At the age of 20, Katalin Kiss moved from Budapest to Hamburg, graduated as a garment technology engineer and worked as a freelance stylist for several years. In 2003 she moved to Mexico City. There she noticed some parallels in folklore fashion to her home country. Her biggest source of inspiration: Frida Kahlo. During this time, she worked as a freelance fashion editor for Elle Mexico and Celeste magazine, and later as Fashion Editor at Large for Instyle Mexico.
Till today, she works as a freelance fashion editor and stylist for print and TV, as well as a creative consultant for various companies. 
Do you have any questions?
Piroska_project
WE TAKE RESPONSIBILITY FOR OUR ENTIRE VALUE CHAIN AND MANUFACTURE FINELY DESIGNED COLLECTOR'S ITEMS FOR ETERNITY.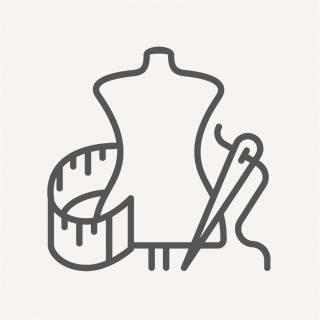 MANUFACTURING IN THE UNGARIAN-SPEAKING REGION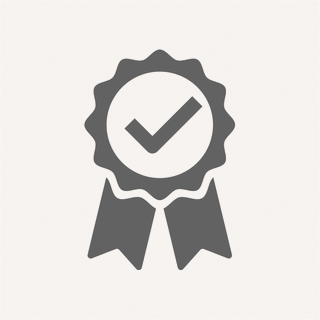 TIMELESS HIGH QUALITY DESIGN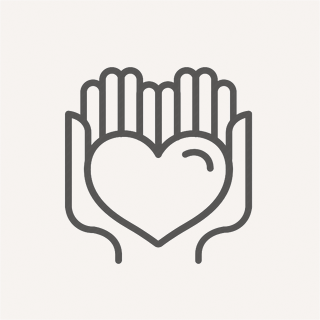 100% LOVE AND PASSION FOR DETAIL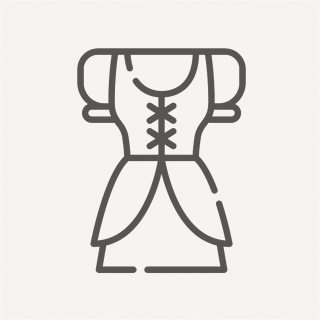 FASHION WITH HISTORY
AND TRADITION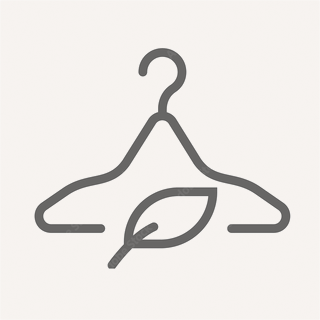 SUPPORT OF THE
SLOW FASHION MOVEMENT.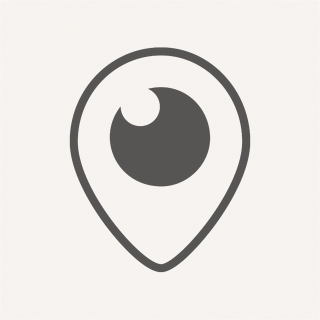 PRESERVATION OF REGIONAL ARTS AND CRAFTS